It is more crucial than before to have a solid online presence. Whether you're searching for a new website or want to reconstruct an existing one, you're simply thinking about how to select a web design company. After all, your chosen company will be responsible for designing and developing your website, which will be a customer's first impression of your brand and business. It's a critical step.
Begin by conducting some research. Conduct an online search for a web design company in your area and ask professional peers for referrals. Please list websites you admire, regardless of whether they are in your industry, and find out who created each one.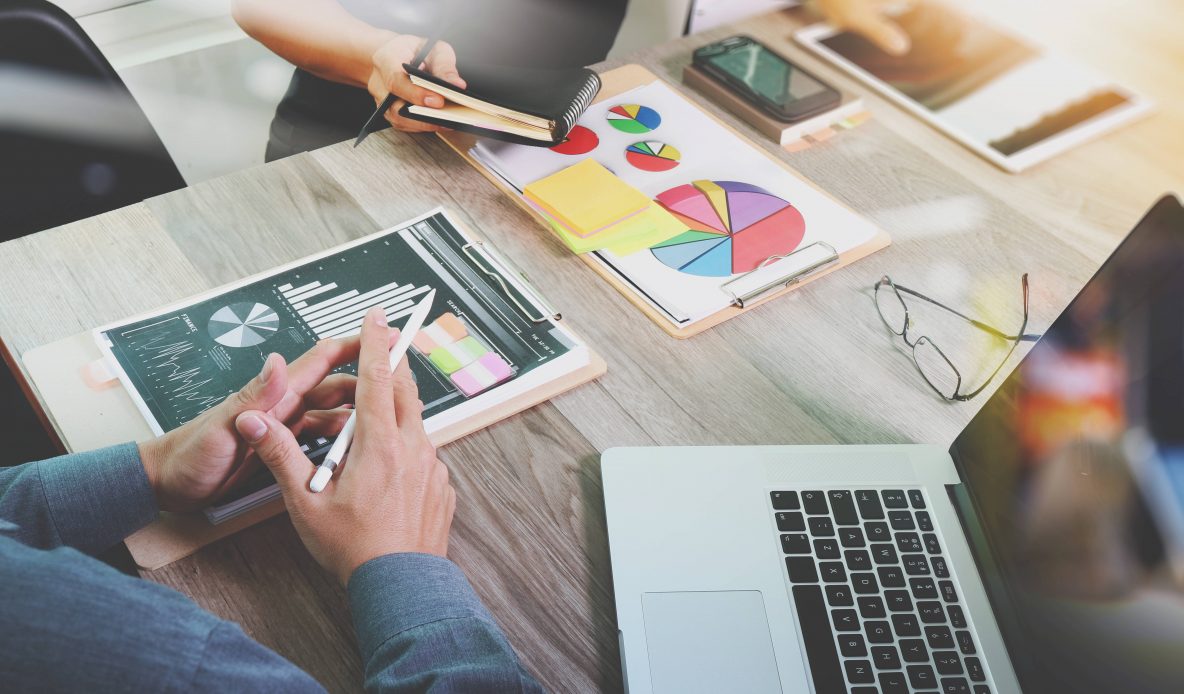 9 Tips for Choosing the Right Web Design Company
1. Define Your Design Requirements
Unless you've had to start creating anything for a customer, it's difficult to understand how difficult it is to translate an unclear vision in someone else's head into physical work. There are some terrible designers, but the more specific your design standards, the better the result.
Collect websites that you like and make a list of what you like about them. Draw anything to show even the most predefined conditions you want to take. Also, remember that you can generate definite design features by yourself and then transform them into a website design by a web designer. After collecting all your information, you can select the ideal web designer.
2. Examine their portfolio.
When looking for the best website design agency, thoroughly examine each agency's website. The well-known and experienced web design and development company provide information on their previous projects.
You must review the portfolio to assess the quality and diversity of the work. You can request earlier samples from a web designer in your area. Inspecting the agency's portfolio will give you an idea of the projects it has previously worked on. You'll also learn whether they specialize in creating websites for your industry.
3. Examine their previous customers.
Every trustable web design company will have a client list. Examine a specific company's work for other businesses to acknowledge what to expect from them. It will tell you what to look forward to from a web design company and give you a list of clients to contact for more information.
While viewing samples of an agency's work is essential, this part also provides the details you need to contact an agency's clients and inquire about their experience. If they speak well of the agency, you may feel more confident that you are in good hands.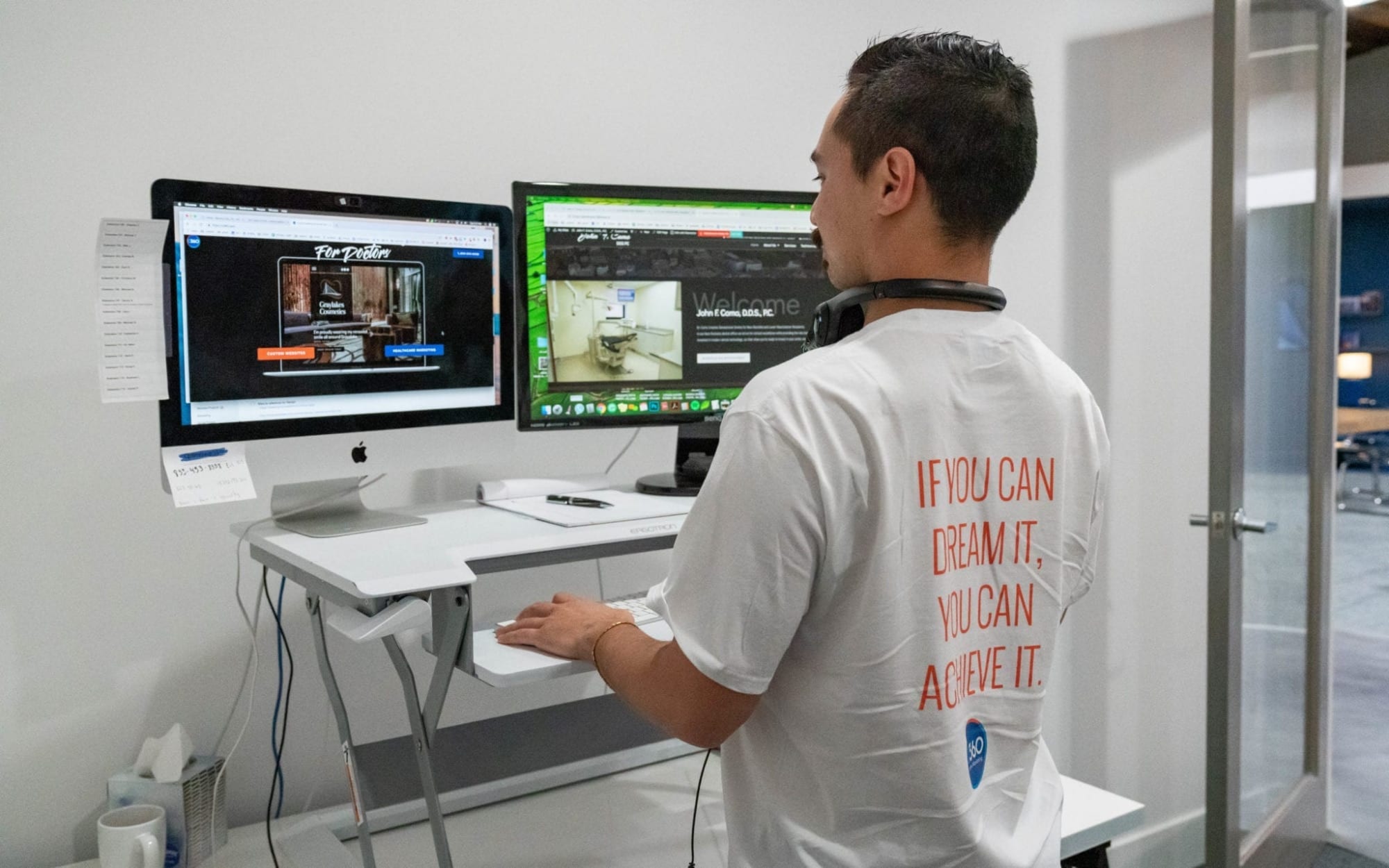 4. Determine their client retention rate.
In addition to reviewing previous clients, you should inquire about an agency's client retention rate. Many businesses will float around 60%, and anything less than that indicates that something needs to be corrected with the agency. Client satisfaction is also proved by retention rates of approximately 70%, with notable figures of 90% or higher.
The agencies with the most excellent customer retention will usually provide you with the best opportunities for collaboration. After all, putting up a website takes planning, strategy, and implementation to pull everything together.
5. They should be tech-savvy.
You want a web designer who stays current on best practices and trends for creating user-friendly and easily accessible websites.
Furthermore, to be up to date on the latest technology, you should understand that creating a responsive web design is about more than just looking good. An agency must create a website that converts people into paying clients.
Understanding user-experience design, implementing positive calls to action, and what makes a layout intuitive is all part of it. They should also ensure that all of the code, WordPress themes, and plug-ins are up to date and functioning correctly.
6. The cost of hiring a designer to create a website
A budget must be established in advance for any web design project. You must decide whether the agency you like is within your budget. You must select the best web design strategy to meet your goals and budget.
Web design companies offer a wide range of goods at varying prices. You can get pricing quotes from various agencies to help you make a more informed choice.
Choose between working as a freelancer and working for a company.
Before proceeding with the contractor selection phase, determine who you genuinely require. A freelance website designer is currently working on his project. It's a relatively affordable option, and many people choose it for that reason alone.
A website design firm, on the other hand, is more costly. Still, it would be beneficial if you accepted that the best results are obtained by a team of experts, including marketers and managers, so that a single expert cannot outclass them.
Learn about case studies.
Examine previous creative web design projects they've worked on. For unfamiliar brands, don't rely on screenshots of homepages or design mockups. You'd like to see genuine, publicly accessible websites they've created. It would be preferable if they provided details about the current goals and method.
Please take a moment to look over their work and evaluate how far they've come. No agency will be a good fit if you don't see anything you like. Also, remember that as you get closer to more exclusive companies, their client base will likely become more constrained and even protected. Don't be worried; ask for actual examples.
Testimonials
In addition to the portfolio, read testimonials and online standings of the best web design agencies you're considering for your new website. Customer reviews can be found on Google and Facebook.
The reviews are a great way to see how satisfied their clients are with their websites, the customer service they received while working together, and if particular team members are mentioned by name.
Check to see if they prominently display testimonials on their website. If the only testimonials you can discover are on their website, do additional research before meeting with them.
Final thoughts
Selecting a website design company is a time-consuming and challenging process. Take your time when looking for web design services for your company or project. If you are looking for the best website design company in Chandigarh, Qode Maker is an excellent choice.
We understand that your website is often the first perception a potential customer has of your brand and business. Finding a web partner who can help you achieve your online goals is worth your time and effort. The best web designer must be assigned to your project.